Here at Beyond Bouldering, we are committed to developing the future generations of climbers who have the potential to be professional climbing athletes!
If your child is aged between 11 – 17, and consistently climbs purple, pinks and reds – they could be the perfect candidate to join our Development Squad.
This is the stepping stone between our Beyond Youth Club and Competition Squad.
Interested in booking an evaluation of their climbing skills and see what it takes? Contact us today and see where it takes you.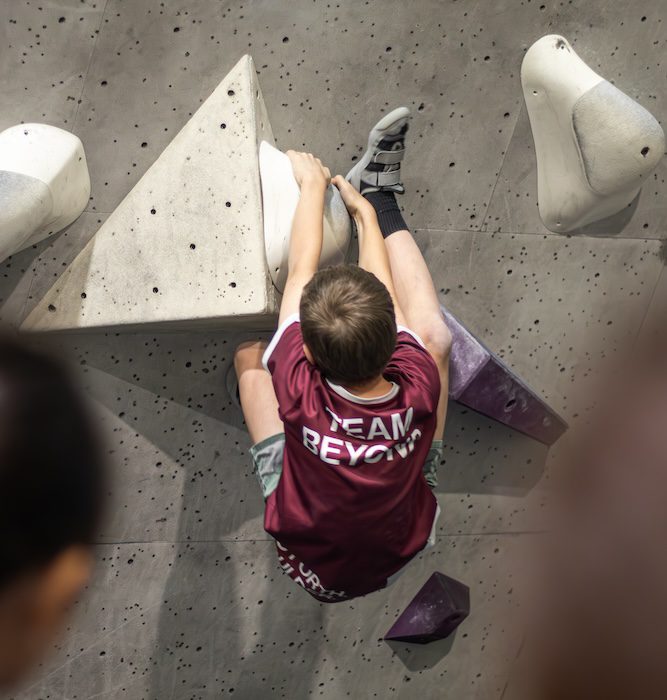 Our Development Squad meets up twice a week for 8 weeks during the school term:
Tuesdays at Keswick | 5-7pm
Thursdays at Kent Town | 5-7pm
Remember: Our Terms and Conditions apply to the Development Squad. We reserve the right to refuse entry if you arrive without prior notice.
NEW TO BEYOND BOULDERING?