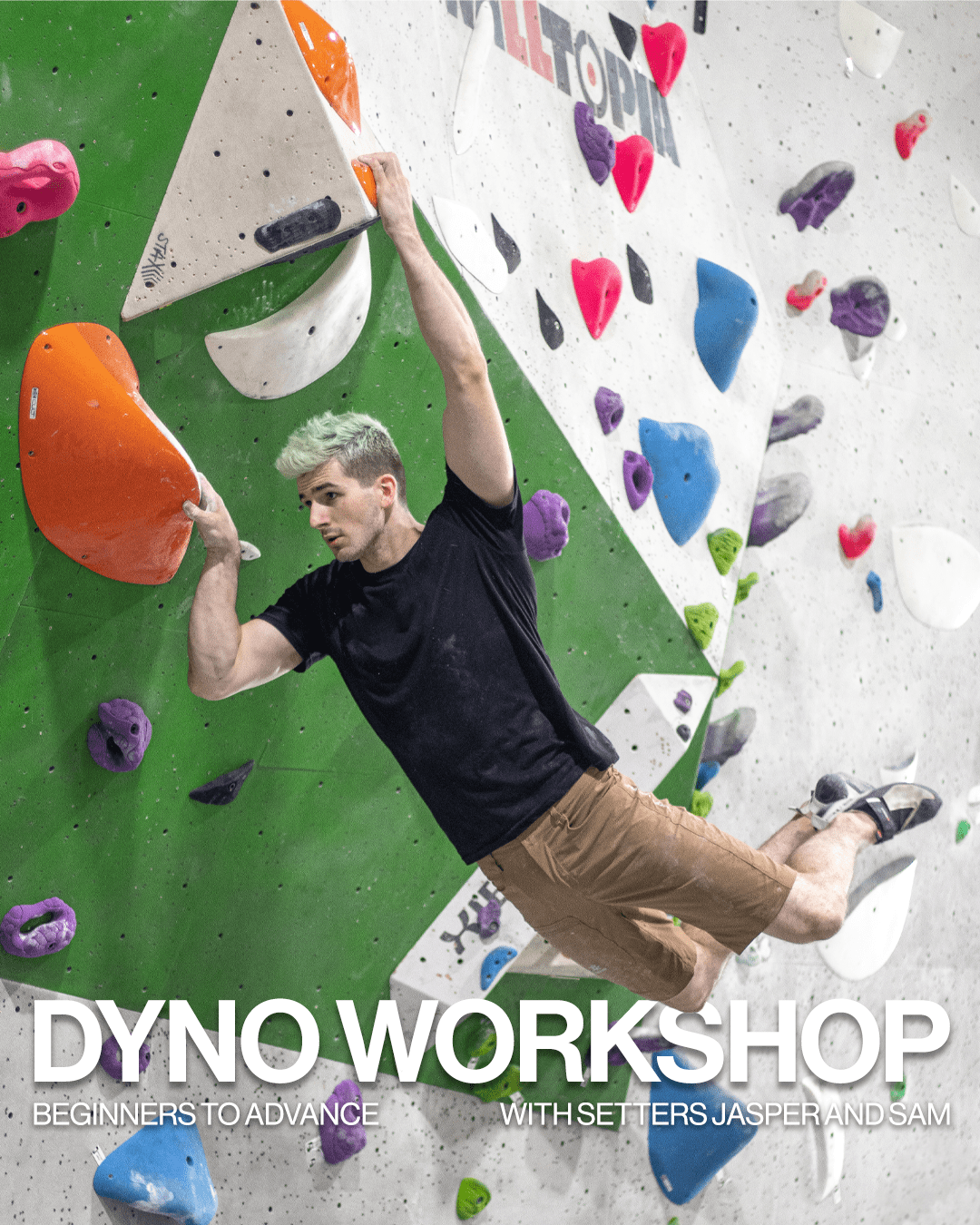 Calling all climbing enthusiasts! Let's Dyno together!
If you've been itching to add some dynamic moves to your repertoire, this is your chance. No need to worry if you're new to the scene or a seasoned climber – we've got something for everyone in our workshops.
When and where:
Location: Beyond Bouldering Keswick | 15 Croydon Road, Keswick SA 5035
Starting September 5th, every Tuesday and Thursday for the next three weeks. 6:00 PM to 7:00 PM.
September 7th session will be a bit later, from 7:00 PM to 8:00 PM.
Why you'll love it:
We get it – everyone's on a different climbing journey. That's why our workshops are all about progress at your own pace. The Boulders will be set specifically for the workshop, with progressive options tailored to all skill levels. Plus, we're keeping it cozy with a maximum of 10 awesome folks per workshop, meaning more one-on-one time with the coaches.
What you can expect:
Step-by-step Dynos: Whether you're a dyno rookie or a pro, we've got moves that'll get your heart racing and your hands reaching.
Boulders crafted for you: Each climb is carefully set to match what we're teaching, with progressive options suitable for all skill levels.
Setter savviness: Our workshops come from real climbing know-how. Our setters are passionate climbers themselves, so you're in good hands.
Prep for States: With the 2023 Boulder State titles coming on September 23rd our workshop is the perfect training tool – this is your chance to shine!
Ready to dyno like a champ? For just $30 for non-members* or $25 for members, you're in! Don't miss out – book your spot below! 🧗‍♂️🎉
*Please note: Day Pass not included. If non-members wish to climb prior or after the workshop, you will need to purchase a Day Pass.