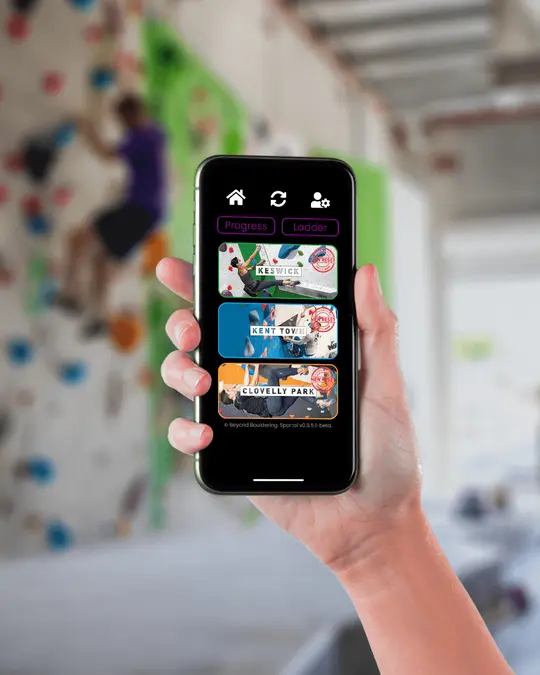 If you're passionate about climbing and are looking for a powerful tool to enhance your experience, the Beyond App is your ultimate companion. This feature-rich app allows you to track your progress, participate in competitions, and explore new climbs. 
Let's get started!
Step 1: Download and Install the Beyond App
To begin, ensure that you have an iOS device with iOS 13 or later, or an Android device running Android 9 or later. Visit the App Store (iOS) or the Google Play Store (Android) and search for "Beyond Bouldering." Download and install the app on your device.
Step 2: Registration with Your Membership Tag
Upon launching the Beyond App, you'll need to register using the 8-digit number located below the barcode on your membership tag. This number is used for scanning at the venue. Enter the number during the registration process to create your account.
Step 3: Scan Your Barcode
After successful registration, locate the settings icon in the top-right corner of the app. Tap on it and generate a barcode. Scan this barcode using your device's camera, allowing you to link your account to the app.
Step 4: Set Your Ladder and Grade
Once your account is linked, scroll down within the settings menu to find the ladder and grade options. Select your desired ladder type and the appropriate grade that reflects your climbing abilities. Apply the settings and confirm your choices. The app will refresh and update your preferences.
Step 5: Logging Climbs
To start logging your climbs, tap on the home icon in the top-left corner of the app's interface. Select the desired venue and sector where you plan to climb. Now you can begin logging your climbs by entering the necessary details. Remember to include the number of attempts on each problem. While optional, you can also indicate how you felt during the climb.
Step 6: Engage in the 5-Week Casual Competition
The Beyond App offers an exciting 5-week casual competition. Each week, a new set of climbs is introduced in each venue, and problems are tagged with different color grades, ranging from Orange (100-199) to Comp (Yellow) (100-999). Participate in this competition to challenge yourself and gauge your progress among fellow climbers.
The Beyond App is a game-changer for climbers seeking a comprehensive tool to track progress, engage in competitions, and explore new climbs. Download on Apple and Android devices today!