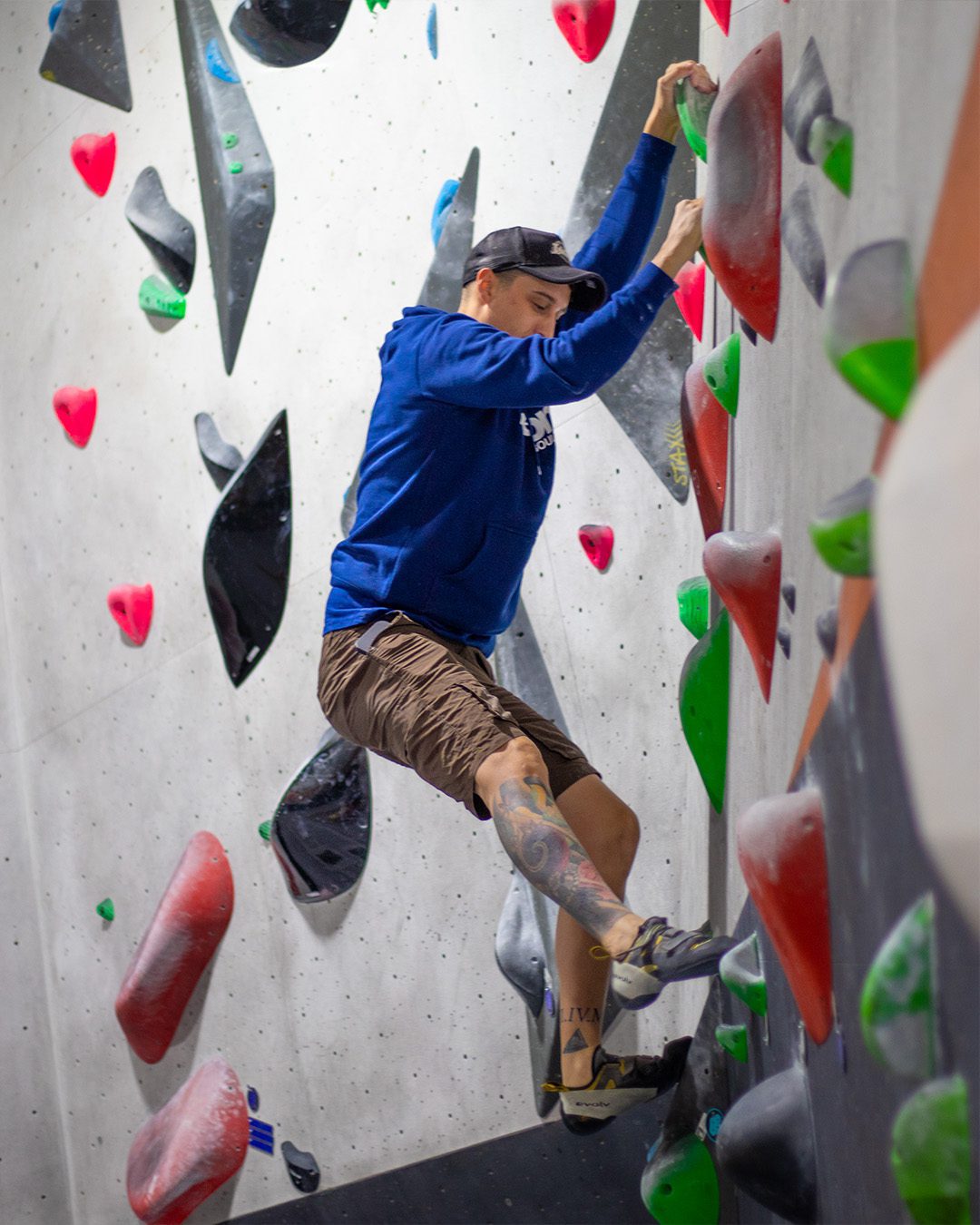 Are you new to the world of indoor bouldering or feeling a bit intimidated by the sight of experienced climbers at the gym? Fear not, Beyond Bouldering has got you covered with our Beginner Basics classes!
Designed to help you feel at ease in our facility, our Beginner Basics classes provide a supportive environment for you to learn the basics of bouldering and connect with like-minded people. Our experienced instructors will guide you through the fundamental techniques of bouldering, such as footwork, balance, and body positioning, so that you can build a solid foundation for your future climbing endeavors.
In addition to teaching the technical skills of bouldering, Beyond Bouldering's Beginner Basics classes foster a sense of community among our members. We believe that climbing is more than just a physical activity, but also a way to connect with others and build meaningful relationships. That's why our classes include community-building activities and provide a space to meet new people who share your interests.
If you're new to Beyond Bouldering, you can access our Beginner Basics classes by signing up for our 3 week Starter Pack. This pack includes access to our facility, rental equipment, and our Beginner Basics classes. Plus, as a bonus, each person on the Starter Pack can bring a friend to join in on the Beginner Basics classes for free!
Whether you're a complete beginner or looking to brush up on your skills, our Beginner Basics classes are the perfect way to start your climbing journey. Join us at Beyond Bouldering and discover the joy and challenge of bouldering in a welcoming and supportive environment.